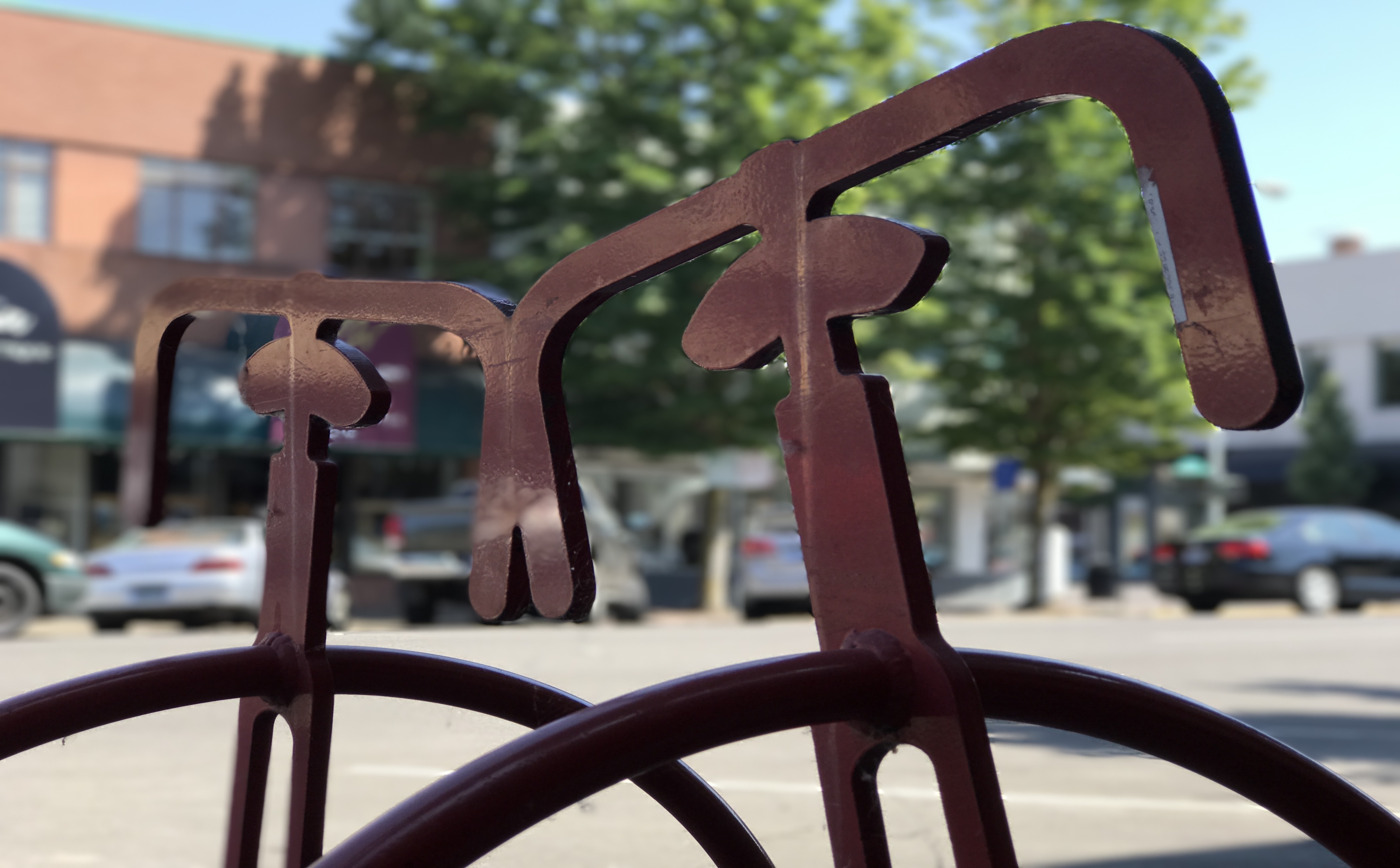 DOWNTOWN SALEM LOFT
_______________
Located in the heart of the city,
this New York style loft
is one of the best kept secrets in town.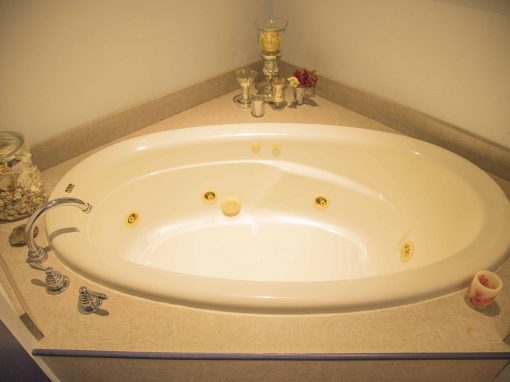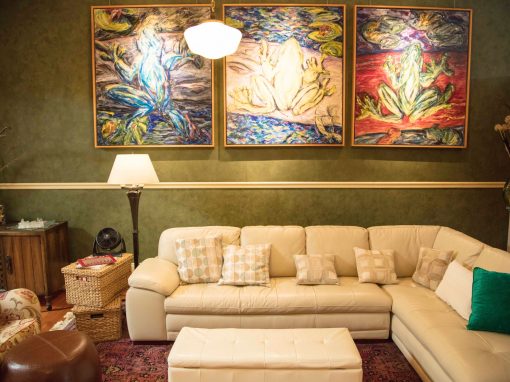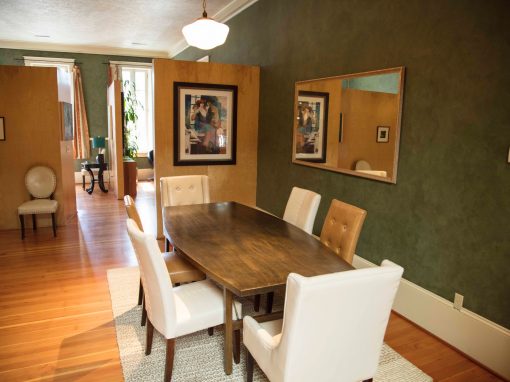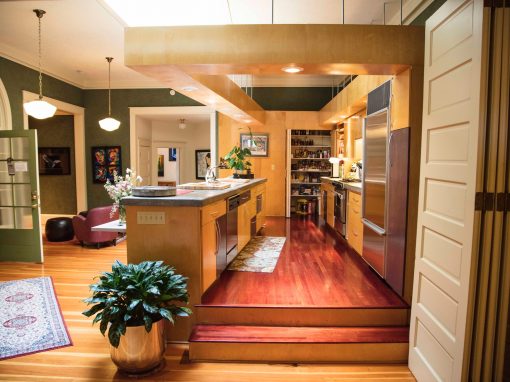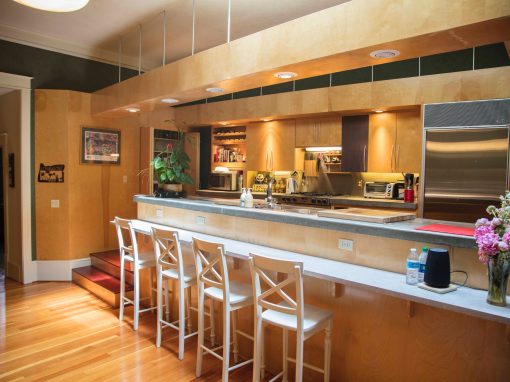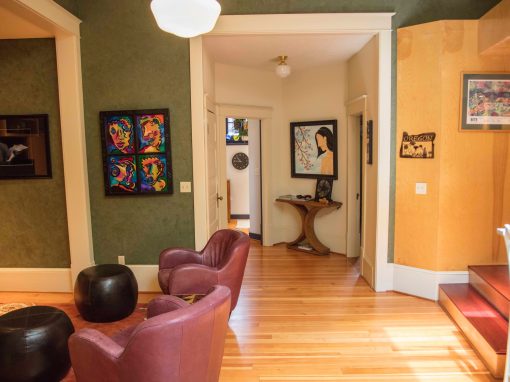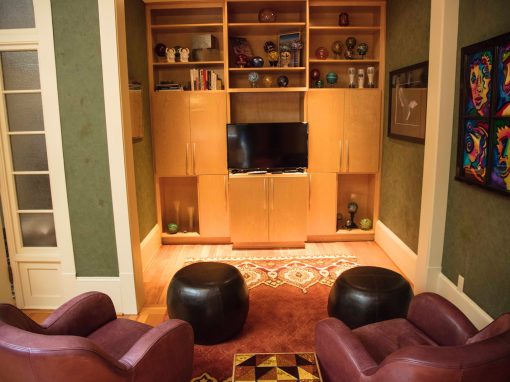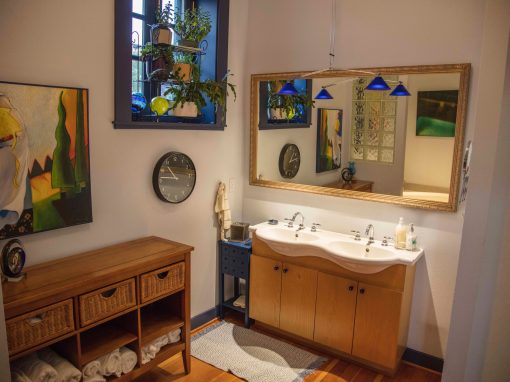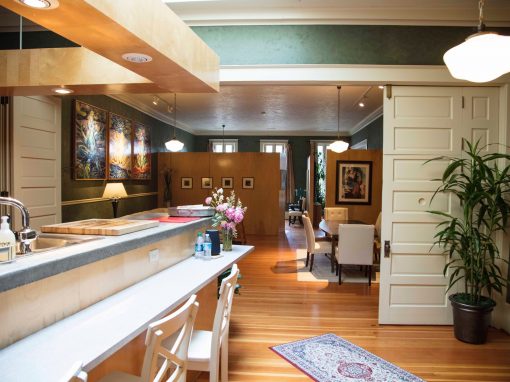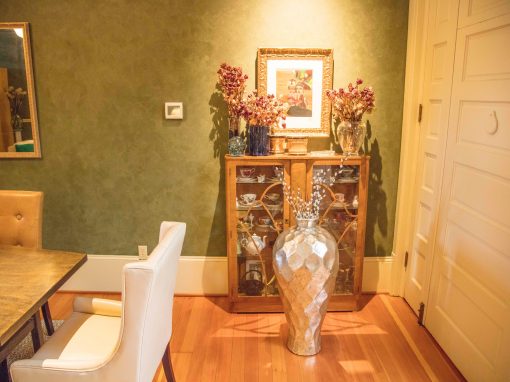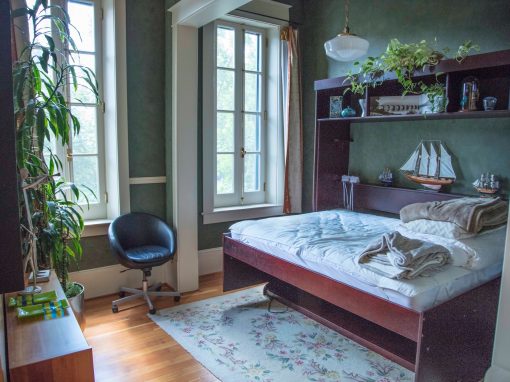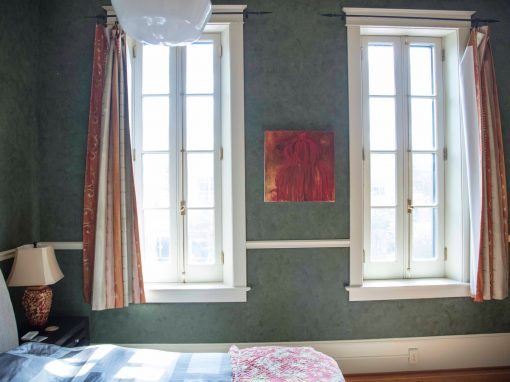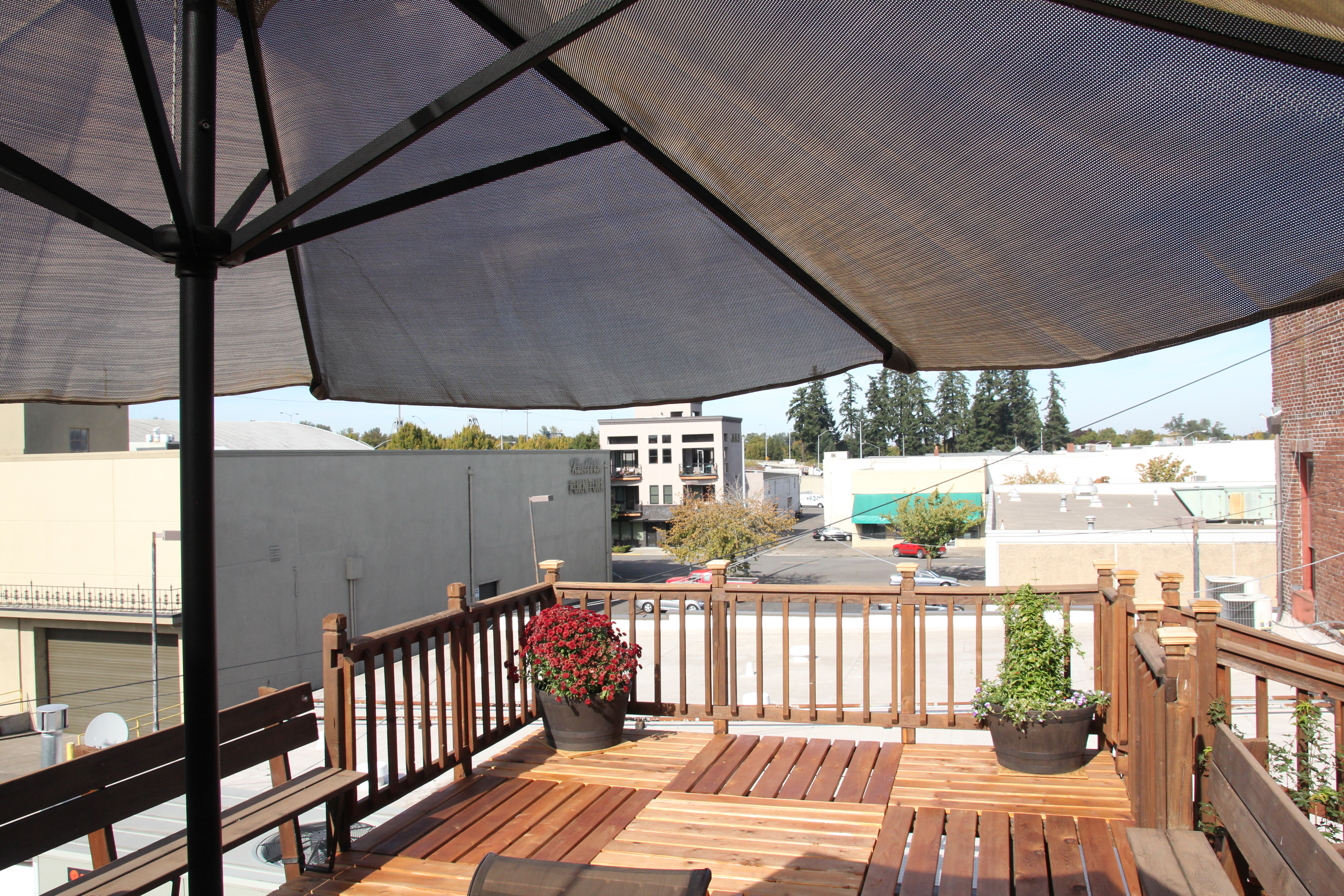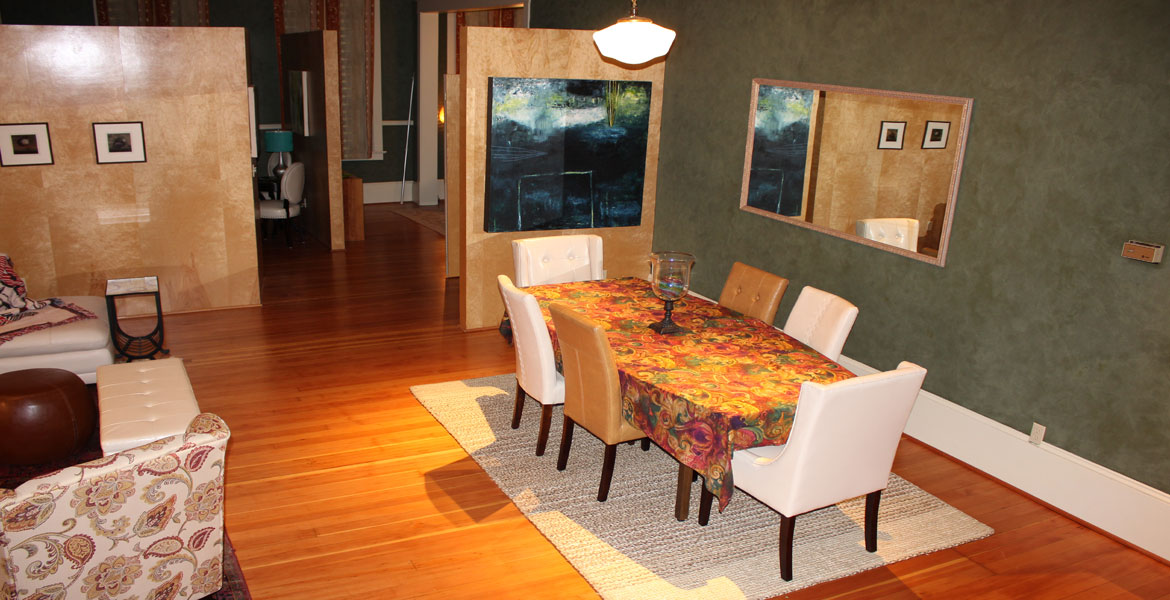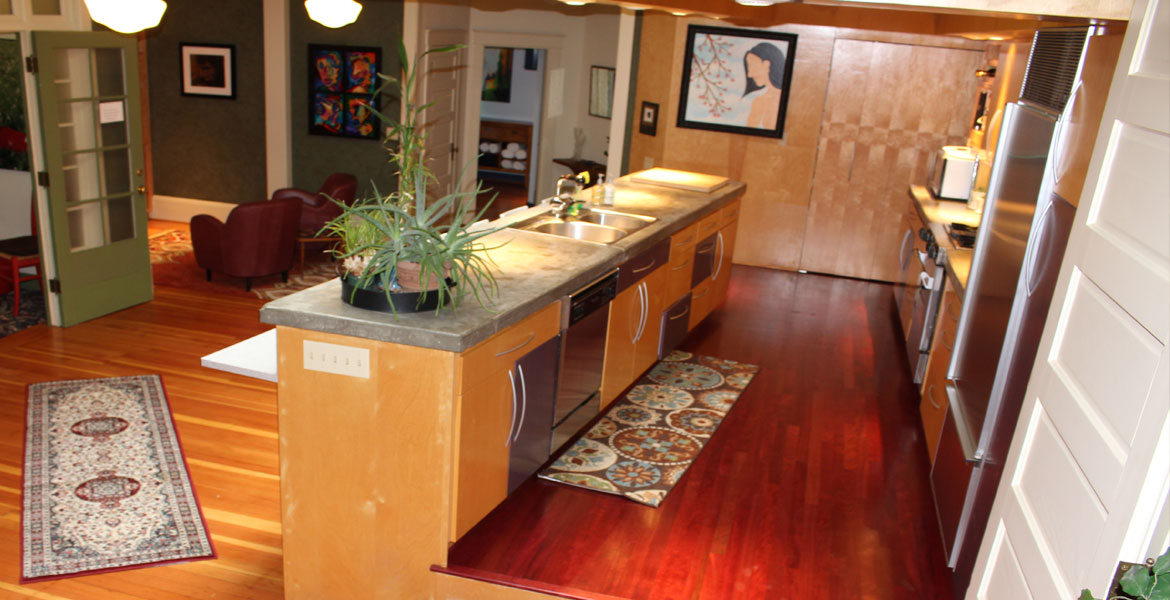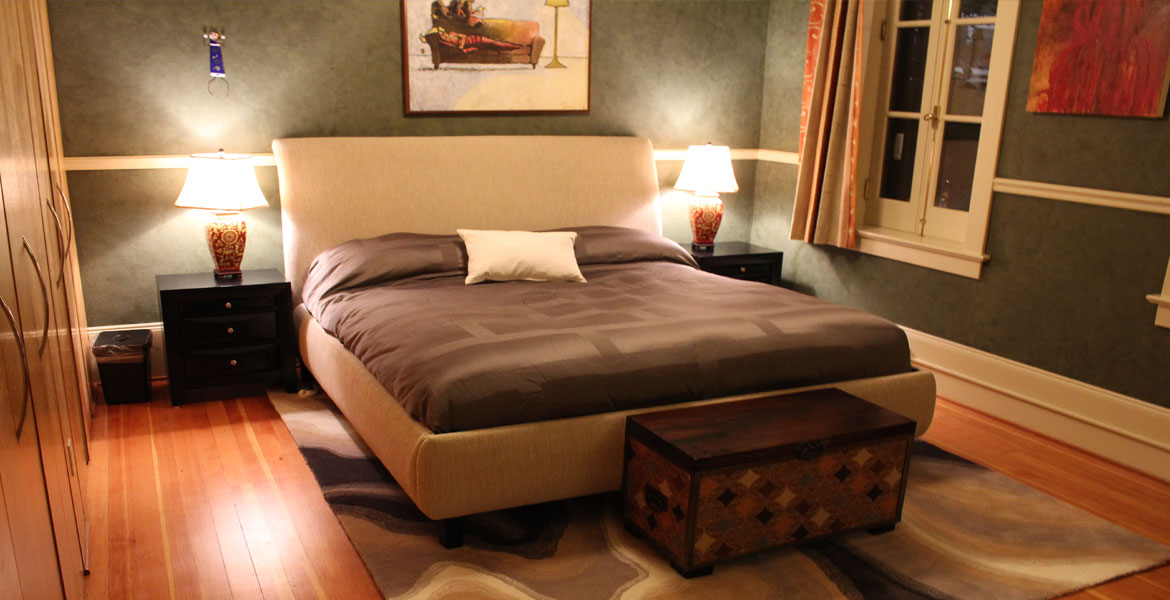 Welcome to Angela's Downtown Historic Loft. Located in the heart of historic downtown Salem, this is a quiet, clean, 2400 sq. ft. two bedroom loft for one to four guests. The entire loft is your private space, including the 800 sq. ft rooftop deck with views of the Willamette river and Riverfront park. Enjoy a glass of wine or a pint of NW micro-brew and watch the sunset in the hills of Polk and Yamhill county wine country. There is a well appointed gourmet kitchen and dining room. Enjoy the media room with 40 inch LCD TV and high speed WiFi internet cable with download speeds of 50 Mbs and 10 Mbs upload. Bathroom is 400 sq. ft. fully stocked with robes, toiletries and more. Two person jetted Jacuzzi tub and separate shower. Full size washer and dryer and laundry sink.
Visit some of our favorite local venues.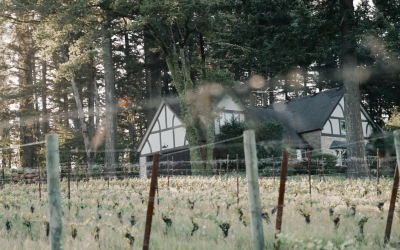 The Eola-Amity Hills AVA is an American Viticultural Area located in Oregon's Willamette Valley, stretching from the city of Amity in the north to Salem in the south. There are over 100 vineyards and 30+ wineries & tasting rooms in our our acclaimed wine growing region.
read more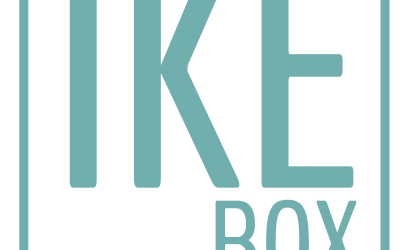 The Ike Box is a great space in downtown salem! Not only do they make great coffee but they hold events and rent out numerous rooms for any occasion! If you're looking for a place to get a cup of coffee and a snack while you are here in Salem looking for a place host...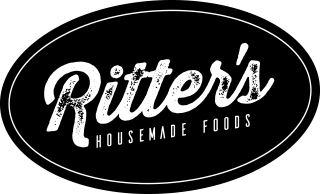 Ritter's is a great place to stop if you're walking around downtown and want to sit outside or take something to go to the park or along your way! Ritter's makes all of their food fresh and delicious! From their rustic pizzas to their mouth watering burgers they make...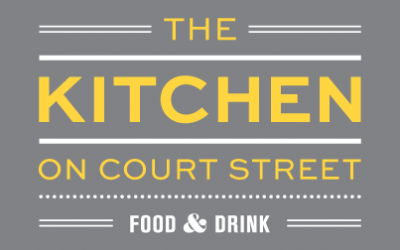 Whether you are a night owl or an early bird The Kitchen on Court Street is the place for you. This popular downtown restaurant is open 24 hours 7 days a week, an uncommon aspect for most local restaurants! Aside from never closing, they make all their food all day....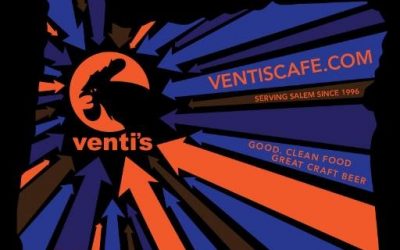 Venti's is a great local restaurant that provides delicious food for everyone, from people that love burgers to the people that are gluten free or vegan - Venti's has something delicious waiting for you. From their Pita & Hummus to the Guacamole Burger or Street...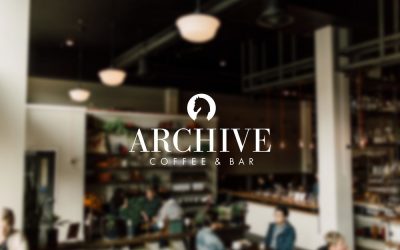 A place where your early mornings and late nights collide. At Archive Coffee & Bar they cater to your every need! Their coffee menu is elegant from their Macchiato to the Deconstructed Cappuccino, you will be delighted not only with the taste but also with the...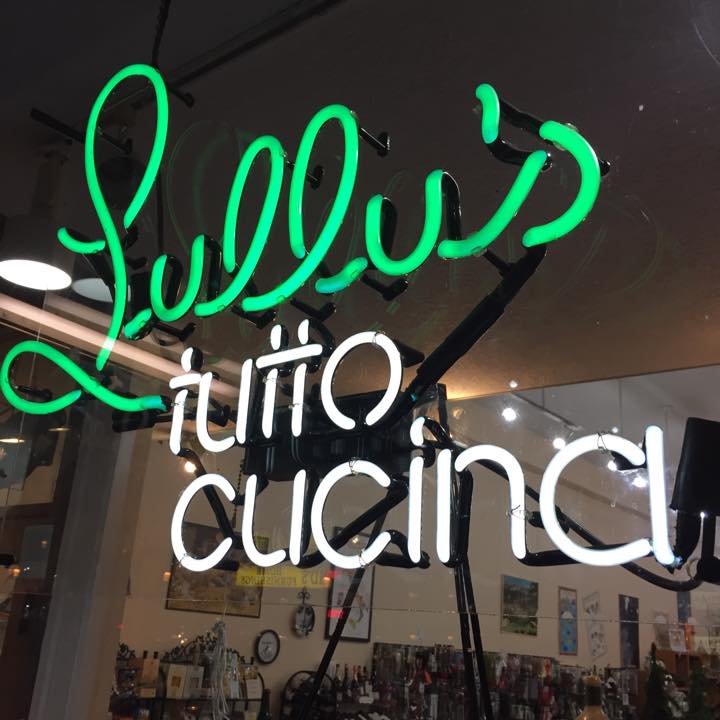 Located within easy walking distance from the Loft, Lullu's tutti cuciina is a wonderful Italian shop owned by Lullu who is certified 110% Italian. She is proud to have a store that has unusual merchandise (many European imports), that cannot be found at other kitchen...

Salem just got a whole new kind of awesome when it comes to getting around town. You've just check into the Historic Downtown Salem Loft and want to get around town without driving. Well, now you can! Just download the Uber app to your smartphone and book your ride....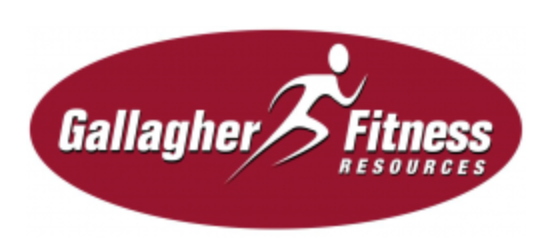 If you're staying at the Loft on the weekends during spring and summer, and want to get acquainted with downtown businesses and also get a little exercise in while you make new friends, On Your Feet Friday is a fun way to experience just that. Every second Friday of...